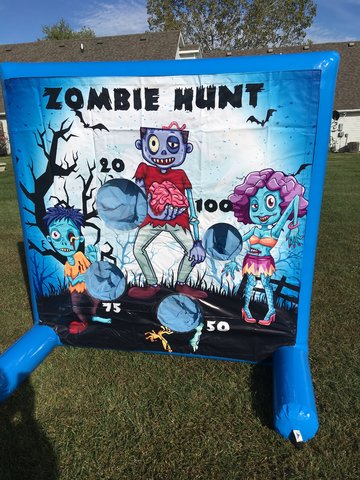 Zombie Hunt
Try to take out the walking dead with our Zombie Hunt game panel. Participants throw a ball or bean bag (provided) in the targets to score points.

See a video of the game here.
Does not require power to inflate or to stay inflated.
We can add a second game on the other side for an additional $10!
Stands 6' tall and approx. 6' wide.
Minimum order of $150 for delivery applies.
Free Delivery to Columbia and Jefferson City.
Price is for 2 games. Choose among Zombie Hunt, Clown Toss, Shark Bite, First Down, Strike Zone, and Soccer Kick.