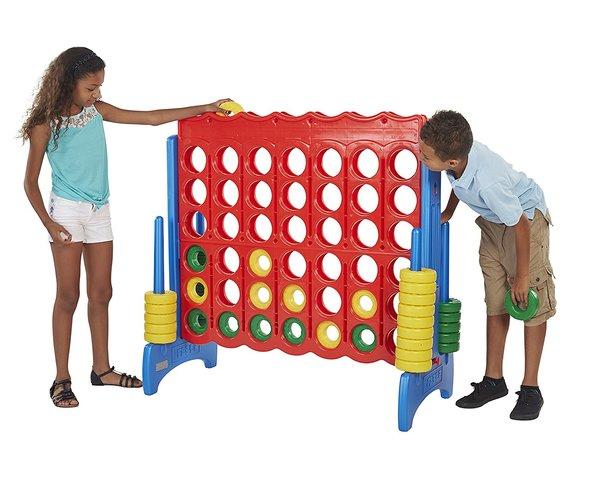 Giant Connect 4
Actual Size: 4'h x 4'w x 2'd
Setup Area: 5' x 5'




A life-size version of the classic game. Stands almost 4 foot tall.
Young players build teamwork and cooperation skills while they learn to match four colored rings in a row to win. This interactive game is great for two players, and also works with teams for epic kids-vs-grown-ups championship matches.
Recommended ages of 3 and up.
Check out our other games.
Minimum order of $150 for delivery applies.
Concerned about unpredictable weather? We have the industry's best NO-RISK weather cancellation policy! Only $50 down holds your reservation. You may cancel as late as the morning of your rental if we have bad weather!!