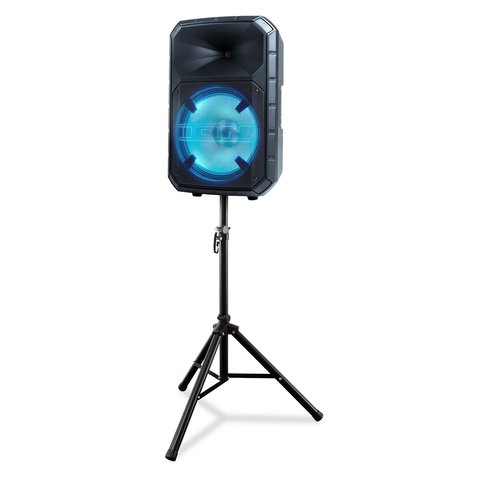 PA System
This is a superb all-in-one PA system that has everything you need for the ultimate in powerful sound, versatile and complete hookup/connection capability, convenient ease of use and set-up versatility.
All in one PA system with a 15" woofer for great bass sound as well as crisp highs.
You can stream music from any Bluetooth device.
All-in-one high power 500-watt bi-amplified sound system
Vibrant LED lights in several colors pulse, freeze or fade to beat of music
Multi-channel mixer with (2) mic inputs and (1) aux/line input
Separate bass and treble controls for precise tonal adjustment
Dual microphone inputs, microphone and cable included
Echo effect with microphone for Karaoke Streams music from any Bluetooth device
Tripod stand (included) elevates speaker to optimum height
14.21" x 35.05" x 27.01"